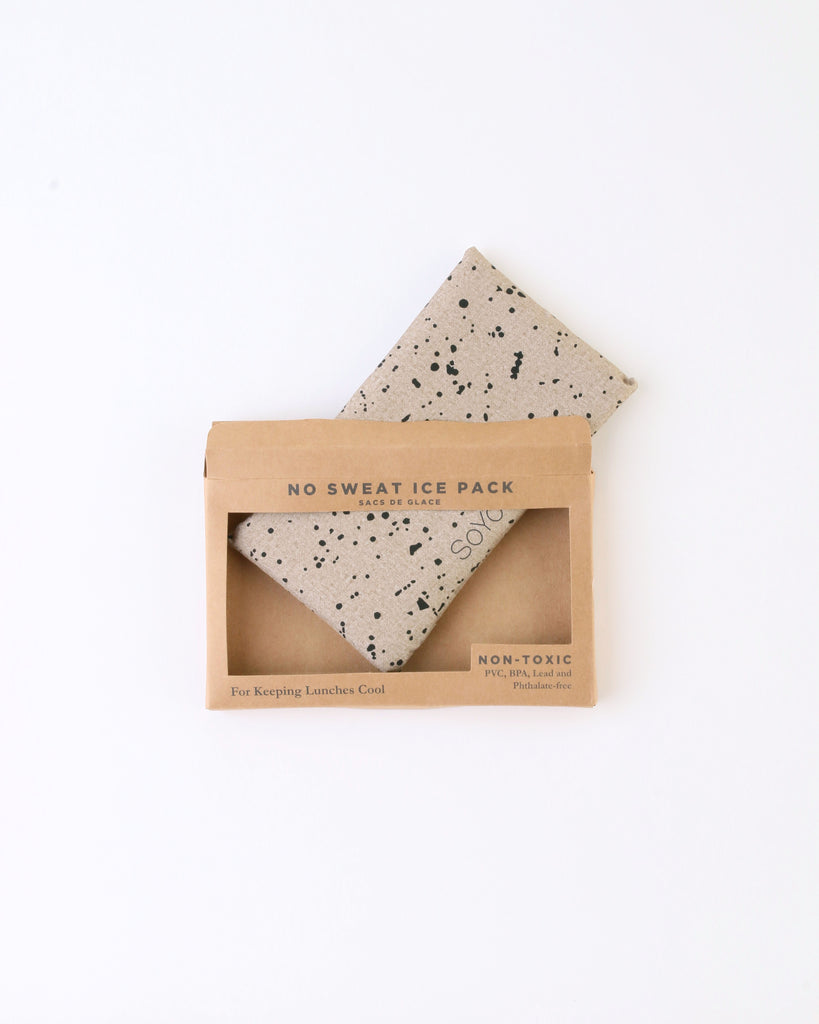 Sweat-Proof Ice Pack — Modern Splatter Design
$12.00
OVERVIEW
Keep meals and snacks cool by adding this condensation-free ice pack to the linen cooler bags from SoYoung. Filled with a non-toxic mix of cellulose gum and water, the ice pack comes in a modern paint splatter design.
DETAILS
Polyester sleeve
7 in x .25 in x 4 in
For cleaning, remove ice pack and hand wash outer sleeve; air dry
ABOUT THE BRAND


Catherine Choi had a light-bulb moment when she was trying to hold her son Noah and search through her black hole of a diaper bag. So she designed a new type of diaper bag that made organizing (and finding) things much easier. Besides stylish & functional diaper bags, her company SoYoung produces lunch boxes, cooler bags, and backpacks. Catherine (SoYoung is her Korean name) lives in Toronto, Canada with her husband and three sons.
Find more great products from SoYoung.