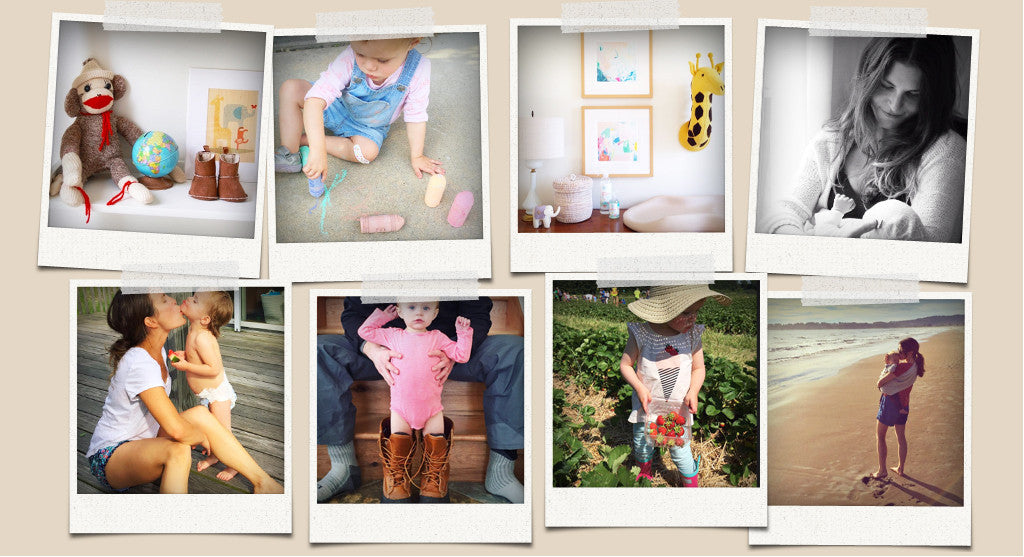 The Momkind Story
Two years ago, I was hanging out three times a day in a glorified closet at work, pumping breastmilk, and aimlessly scrolling Instagram to pass the time. I probably should have done something more productive, like read a book, but then I wouldn't have discovered a bunch of inspiring, talented moms making cool products. By cool I mean things that married function and good looks—and filled an aesthetic void I had found again and again in shopping for my new daughter and myself.

I bought a few things here and there, made a list of brands, added to it, and when I ran out of columns and had to reduce the font size so my list would stay on one page, I knew Momkind needed to exist. I ran the list by a few mom friends, and they weren't familiar with the brands but loved what they saw. I took that as proof I was on to something. And with that, motherhood changed my life in yet another way.
I left my corporate marketing job, quit my blog, and hunkered down to figure out how in the world I was going to do something I had no idea how to do. Which was exactly the place I had already found myself in for six months, learning how to be a mom. Learning how to start a business on top of all the new-mom stuff resulted in a pretty rough year. But things that are meant to be eventually come to be.

This is a crowded space, for sure. There are other shops, magazines, portals, blogs, news outlets, and big retailers catering to moms. But nothing quite like what I had—and have—in mind.

Momkind was born out of an instant passion for motherhood and a growing admiration for moms building businesses alongside their families. Out of a love of well-designed goods made by moms for moms that I delighted in finding and sharing, having and giving. Out of a burning desire in my heart to use my own skills to do something more meaningful, more flexible, more helpful to others.
At its core, it's really a simple idea—bringing together the best brands created by moms and helping other moms fall in love with their stories and products. But there are so many products, so many sources, and so little time for the average mom to find all the good stuff. So Momkind uniquely bridges that gap with a platform to easily discover and shop great products and celebrate the mom entrepreneurs, makers, artists, and authors behind them.

I'm not a maker, but I'm a treasure hunter by nature and a storyteller by profession. Ultimately my hope is that Momkind becomes a go-to place for moms with good taste, who appreciate a great product and an interesting backstory, to discover something new and feel all the positive vibes that come from supporting another mom.

xx Lauren