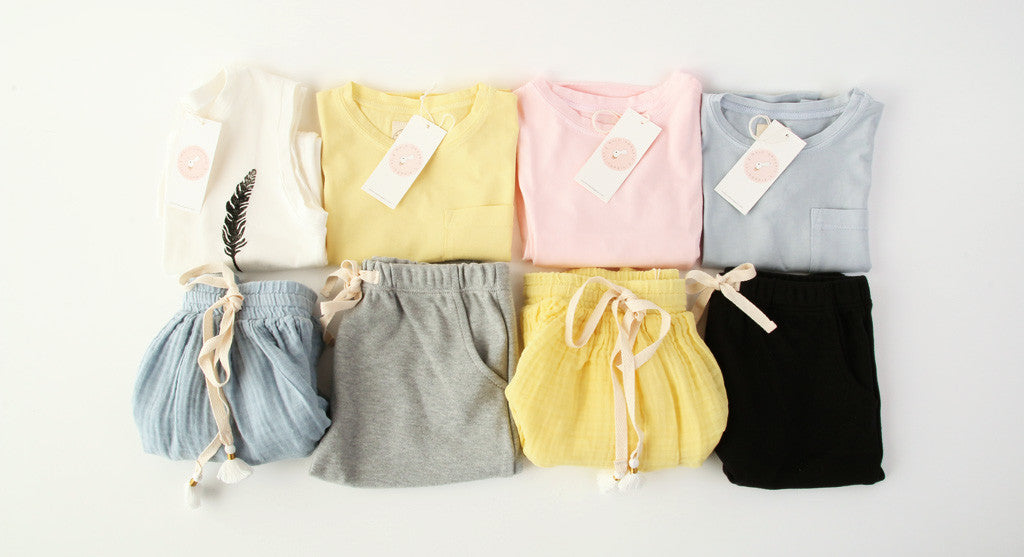 Introducing Malu Organic
With warmer weather on the horizon, it's the perfect time to snap up some fresh, well-made pieces for your kids' spring/summer wardrobe. Brand new to the shop is Malu Organic, a husband and wife team that makes simple, beautiful, and very wearable organic cotton clothing in LA. I had the pleasure of meeting Kalen and Mali last July and seeing their S/S 17 line in person; I was thrilled when it arrived this week so I could finally share!
Their clothes are modern and minimal, making them great to hand down so your investment will see more than one season of wear. I love the beautiful, soft pastel shades which pair well with ivory, black and grey basics. There are so many great ways you can mix and match these pieces for girls and boys, and the cotton is super soft!
xx Lauren 


Shop the Story