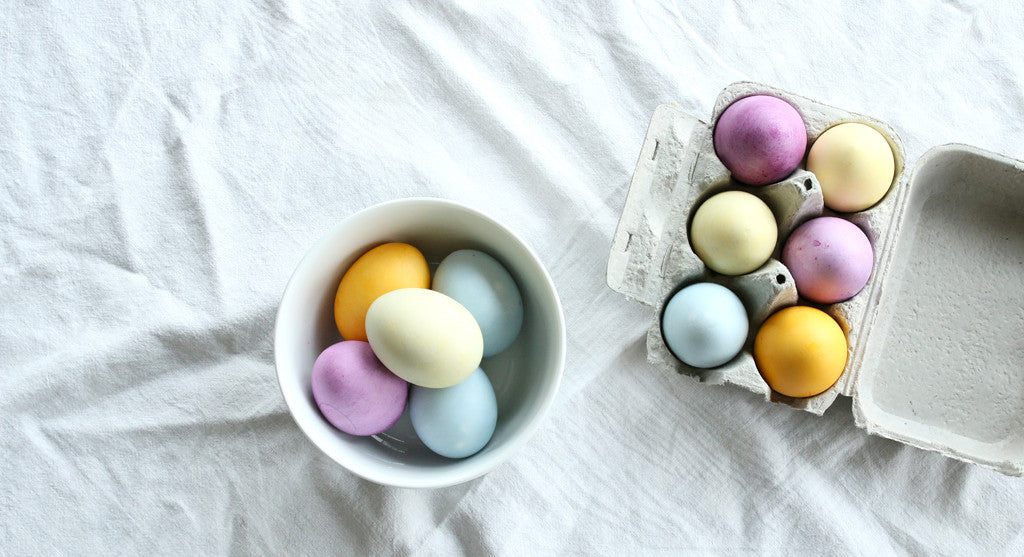 Naturally Dyed Easter Eggs
This year, I really wanted to start some Easter traditions for my daughter - little things that will be fun to do as a family year after year. When it came to dying eggs, I knew I wanted to avoid harmful food coloring but didn't have time to experiment with making my own all-natural dyes from foods and spices. So it was the perfect opportunity to test the eco-egg coloring kit from eco-kids! 
Eco-kids is a family run business based in Portland, Maine that produces all-natural art supplies. Their eco-egg kit includes dyes made with organic and natural fruit and vegetable extracts and easy-to-follow instructions. As always, I'm a huge supporter of products with a mom behind them - and this kit did not disappoint! 
All you need is a dozen (or more) hard-boiled eggs and some water to mix up the dyes. Elsie had so much fun helping dye the eggs and was just mesmerized by their transformation from plain white to pastel colors. 
Maybe next year we'll experiment with making our own dyes from foods like beets and blueberries and spices like turmeric and paprika. But then again, maybe an eco-egg kit will be part of our annual tradition! xxLauren