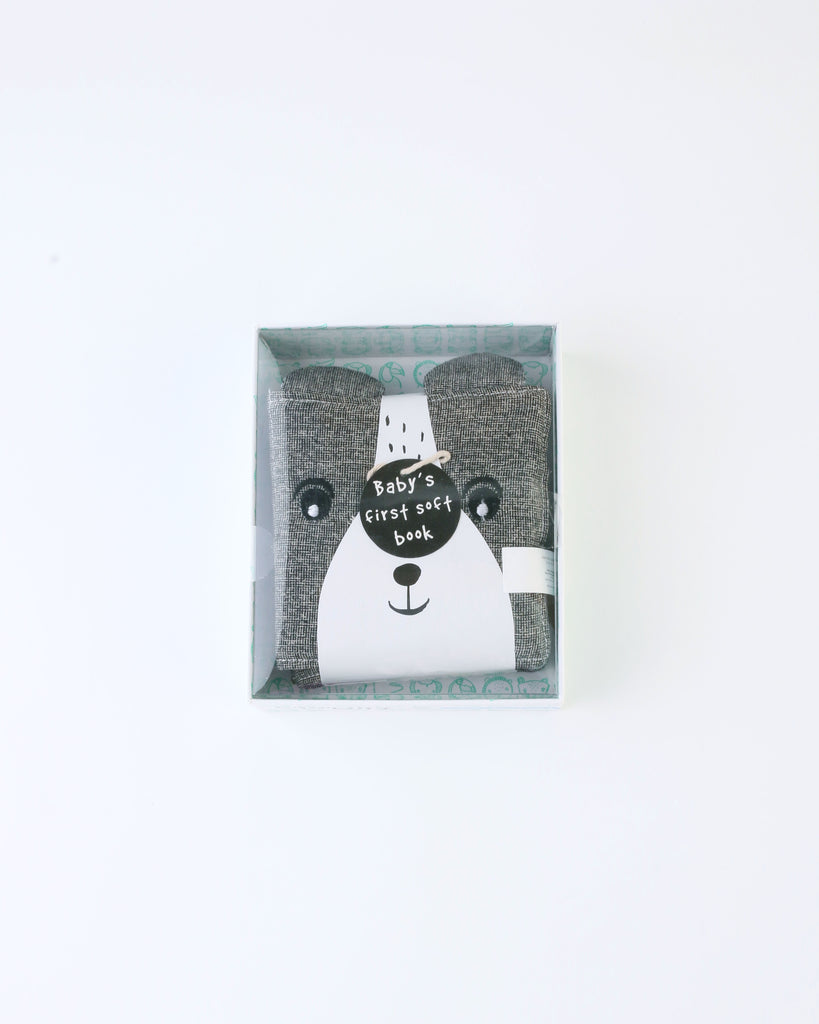 Friendly Faces in the Wild: Baby's First Soft Book
$13.00
OVERVIEW
Bear and friends will introduce baby to the wild world of animals in this fun tactile book. Because their retinas are not fully developed, babies' eyes are best stimulated by the high contrast of black and white imagery. Grab-able crinkly pages will also delight your little one as she develops her fine motor skills.
DETAILS
Ages 0 and up

5.5 in x 6.8 in
ABOUT THE BRAND
After the birth of their son, parents Surya and Dave avidly researched how young children learn and experience the world. They discovered that infants initially only see a few inches in front of their faces and are especially drawn to black and white figures. Surya, a graphic designer, crafted the first illustrations that eventually became Wee Gallery's popular art cards. With input from Dave, a teacher, the couple built a brand that emphasizes fun and learning simultaneously. Today their products are sold worldwide, and Wee Gallery continues to be a family-first business with welcome suggestions from the couple's children, Siddu and Anya. 
Find more great products from Wee Gallery.