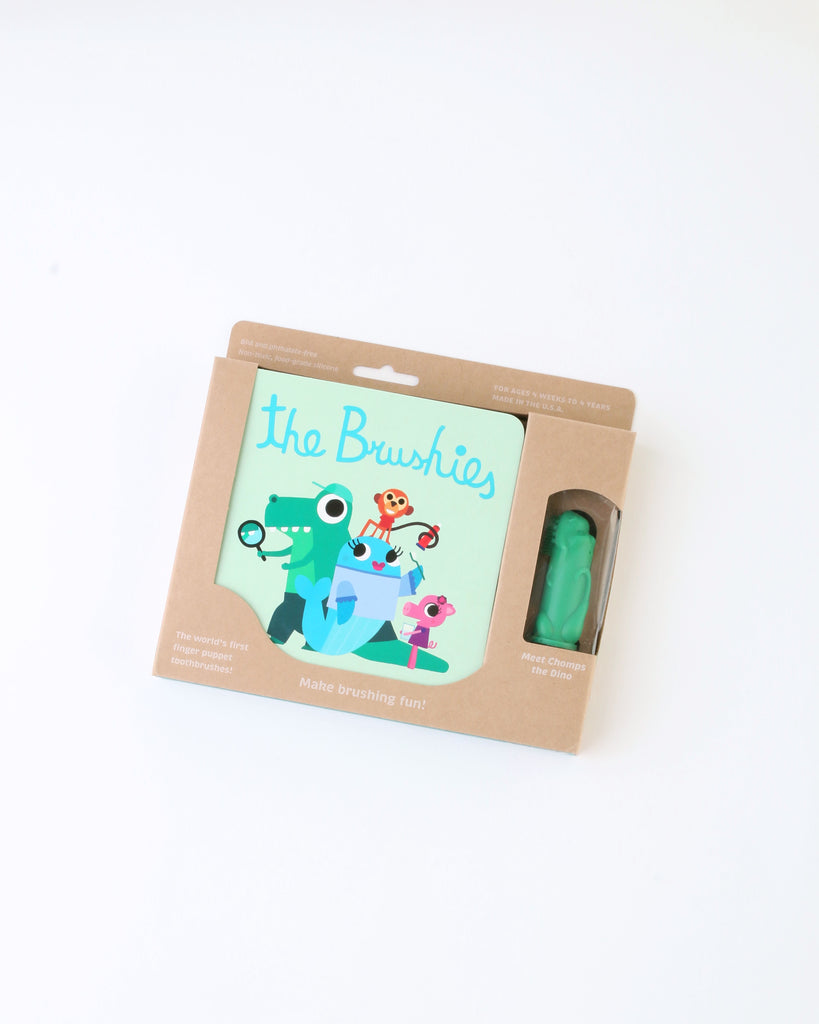 Chomps Brushie and Book
$20.00
OVERVIEW
Teeth brushing gets a fun twist with The Brushies book and finger brush set. Chomps the Dino will roar with delight when he helps clean your child's pearly whites. Let Chomps and his friends MoMo, Pinkey, and Willa give you and your little one helpful tips on your brushing adventure.
DETAILS
Includes 1 brush and 1 book
100% food-grade silicone, BPA and phthalate-free
Ages 4 weeks to 4 years
Easy to clean and sterilize; dishwasher safe
Made in the USA
ABOUT THE BRAND

For families, brushing kids' teeth can feel like a daily standoff where no one wins. That's why dentist Hilary Fritsch and clinical psychologist Colleen Crowley teamed up to create The Brushies to help parents and kids overcome the teeth-brushing battle. Learning from their professional experiences and own children, Crowley and Fritsch's finger puppet-like brush and book sets combine fun and dental care into one sweet package.

Find more great products from The Brushies.