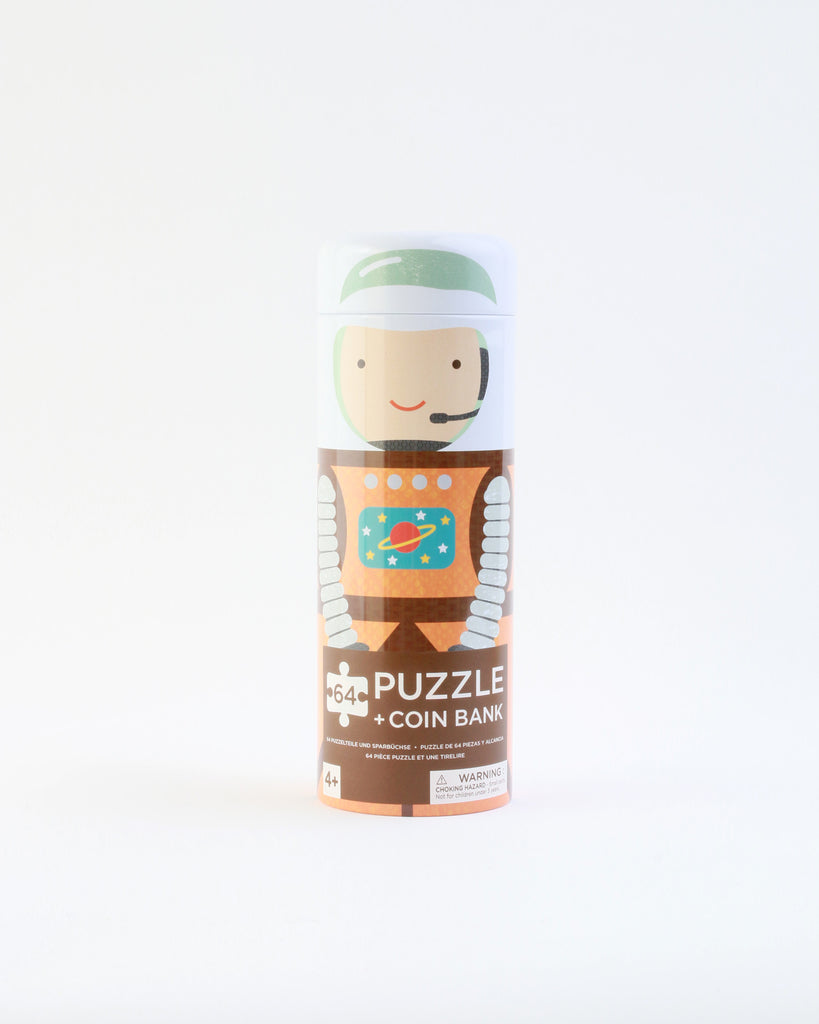 Into Space Tin Canister Puzzle
$16.00 $13.00
OVERVIEW
3-2-1, liftoff! Blast off on an extraplanetray mission with this 64-piece puzzle from Petit Collage. Pilot your rocket toward red Mars or make a lunar visit for some moonwalking. A convenient slotted lid lets this fun canister puzzle do double duty as a coin bank.
DETAILS
Recycled paper printed with vegetable inks
Ages 4 and up
3 in x 8.5 in (tin)
10 in x 12 in (finished puzzle); 64 pieces
Adheres to CPSIA, ASTM, and CE standards
ABOUT THE BRAND
Lorena Siminovich launched Petit Collage in 2006 with her uniquely styled wood collages. Today the company produces a tremendous collection of toys, puzzles, books, backpacks, and décor, all reflecting PC's signature modern aesthetic. Lorena lives with her husband and daughter in the hills of San Francisco.
Find more great products from Petit Collage.