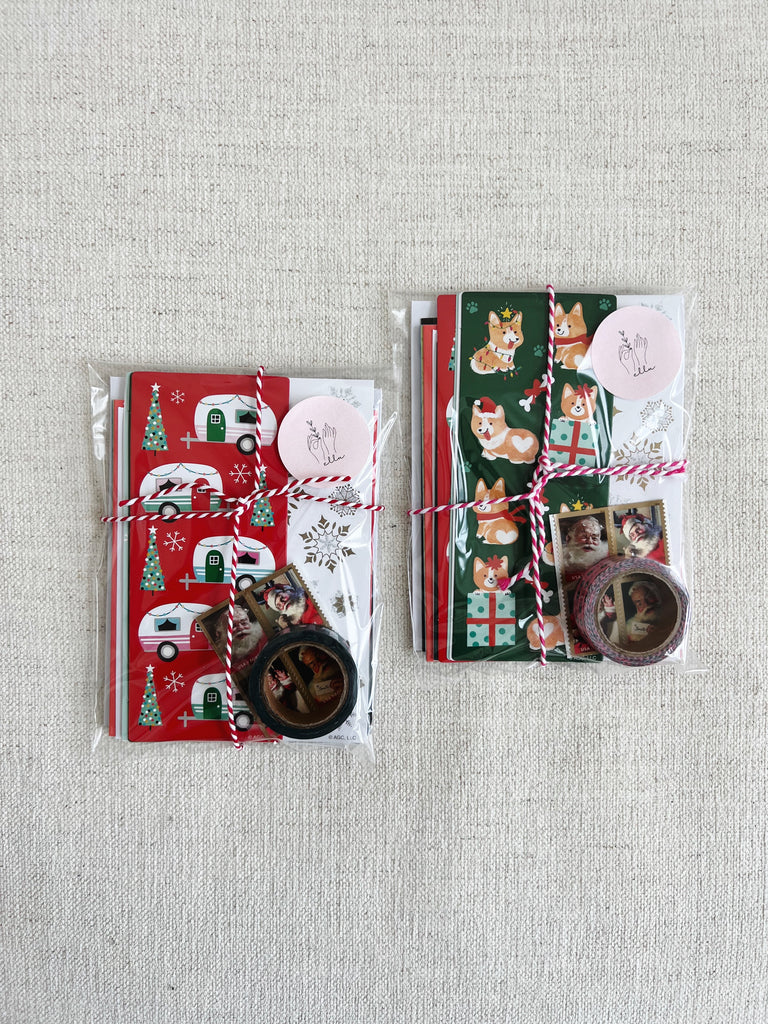 Holiday Snail Mail Kit
$10.00
OVERVIEW
Snail mail is the best! Our daughters love sending and receiving mail, whether to friends, teachers or grandparents. This holiday version includes several sheets of festive stickers, washi tape,  5 colorful cards with envelopes and even stamps! Children will love creating special letters to connect with their friends and family, all while practicing their handwriting and spelling skills. Just grab a pen or marker! 

All art kits ship free! Enter code ARTKITFS at checkout.
DETAILS
5 assorted notecards and envelopes
4 sets of holiday stickers
One roll of washi tape
5 holiday stamps
See more of our fun craft kits here.